Nude photography is both magical and difficult. A well made, fine art nude enchants, shows beauty and harmony of the human body; a poorly made one turns you off, often disgusts. On the one hand it is a subject that has fascinated artists for millenia, on the other, it is so frequently attempted too quickly, without appropriate preparation and, only too often, with poor results. This is hardly a surprise as making a good nude requires plenty of skills such as: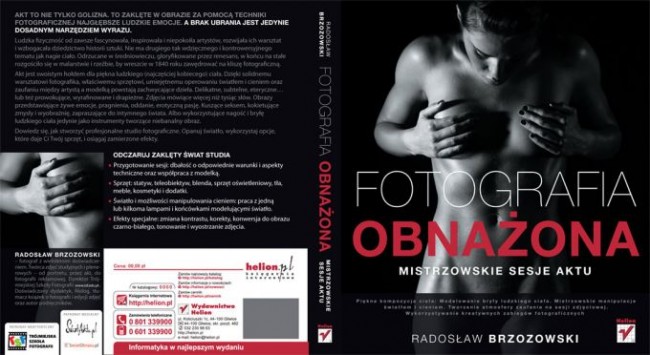 good understanding of studio lighting, of how to create your images with light and shadow and to modify the flash of light coming from the studio flashes. This needs to be accompanied by an ability to visualise the resulting image.
ability work with a model inspiring them to want to be part of our project and to be involved in getting the best results with full confidence.
understanding the construction of a human body, the relations between its particular parts so that we can guide our model and choose the best lighting for each pose.
First of all, however, making a good, artistic nude requires sensitvity, experience, a sense of esthetics without which even the best technical skills will remain only…. technical skills not leading to better pictures.
The unique two day workshop held on December 12th and 13th, during which I will share the experience of many years of work on fine art nude photography, offers a one of a kind opportunity to improve both the technical skills and the judgement of what makes a good photo.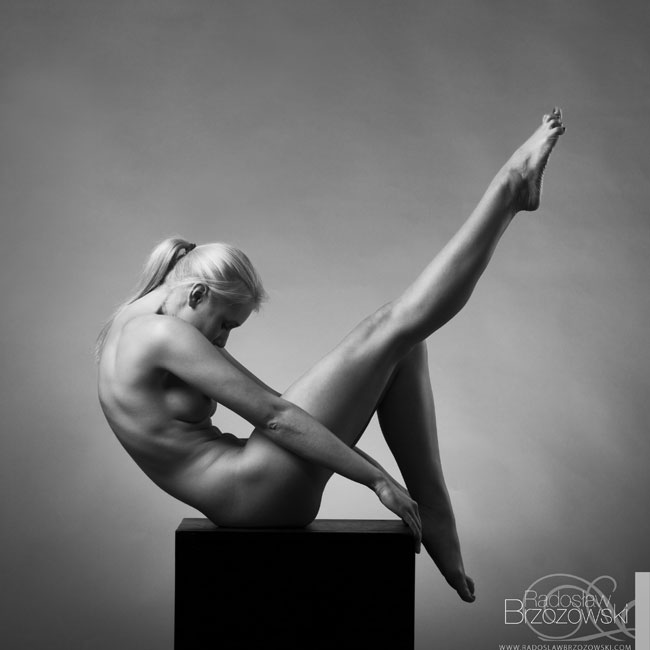 Participants will have an opportunity to acquire a whole range of practical skills connected with nude photography as well as to acquaint themselves with the work of most important photographers specializing in fine art nudes.
The programme of the workshop includes:
introduction to studio work during which participants will learn to work with studio flash light and modify the quality of flash light. Most important lighting keys used in studio nude photography will also be introduced.
A lecture on fine art studio photography enabling participants to learn the techniques of the most important Polish and world fine art photographers specializing in studio nudes. The lecture will also include practical advice on nude photography including lighting and preparing a photographic shoot.
Two photographic shoots with experienced models and assistance of the instructor,
assessing the images created during the workshop and basic processing of the chosen frames.
The workshop is practical in nature, which means we will spend most of our time actually taking or editing pictures and the elements of introduction and theory will be limited to the necessary minimum.
Our team
Instructor
Radosław Brzozowski, a photographer specializing in fine art studio nudes, author of the best selling "Fotografia Obnażona" (Photography unveiled), a fine art studio photography textbook published by the Helion publishing house, a teacher and head teacher of the Tricity School of Photography in Gdynia. His nudes have been shown on numerous exhibitions both in Poland and worldwide as well as published in magazines such as The Hand and The View Camera.
Styling and MUA
Małgorzata Bardoń, a make-up artist and stylist with years of experience, a regular partner of Radosław Brzozowski, responsible for the clothes and props in photographs presented on exhibitions in Poland and abroad as well as in the pictures published in The Hand and The View Camera.
Models:
http://www.maxmodels.pl/modelka-m-bronx.html
http://www.maxmodels.pl/modelka-ClematisPea.html
Date: November 19-20th, 2016
Location: Tricity School of Photography Wierzbowa 34 St., Gdynia, Poland
Maximum number of participants: 8
Price: 220 eu
Contact: fotografia@radoslawbrzozowski.com.pl
Though we don't provide accommodation, we will be pleased to recommend places where participants can stay.