A nude is something more than just sjowing nakedness; it is a play with light, a game od senses, a different way to see your own physicality, a way to see your own beauty.
It is no accident that nudity has always created the most interest and controversy. Even today, in the days of great moral freedom, beautifuly shown human body is one of the key elements in advertising. At the same time few images make a decoration so perfect as subtly and tastefully depicted nudity of human form. And few things remain equally timeless.
Fine are nude photography has been my specialty for a long time. My work has been shown in numerous individual and group exhibition. The years of experience in the field led to a publication of the best selling "Fotografia Obnażona", a studio nude manual in Helion publishing House in 2011.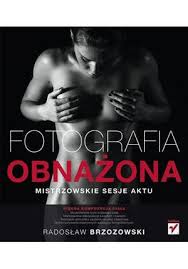 In the prints section of my webpage you will also find limited edition signed and numbered prints of my photographs printed as gumprints, platinum prints or oilprints as well as the unique ambrotype images.